This Comfort Food recipe is an easy one and a crowd pleaser! Serve it with a nice side of a steamed veggie like broccoli and enjoy!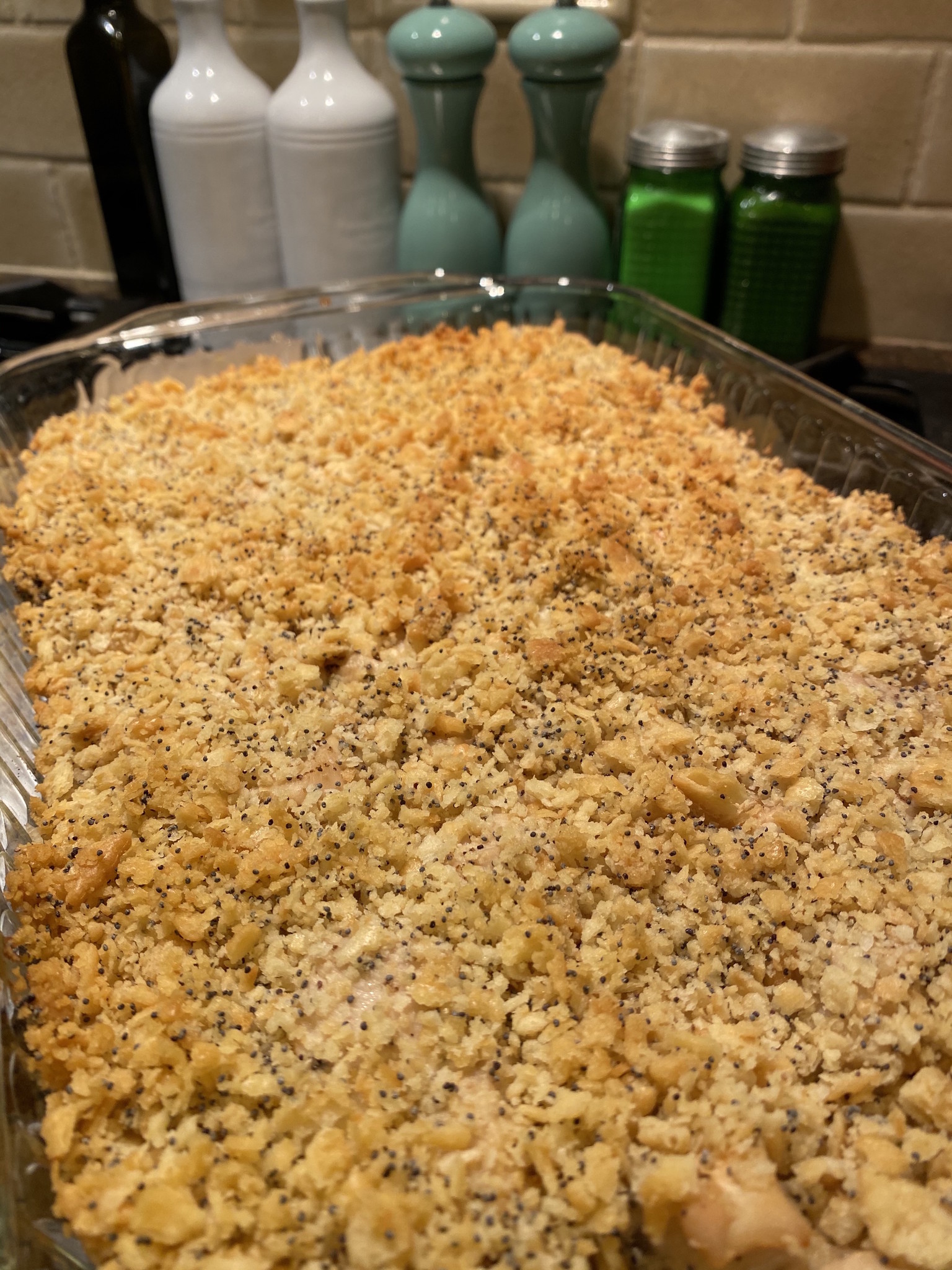 Poppyseed Chicken Casserole with Ritz Cracker Topping
5-6

 

cups

 

chicken breasts, cooked and cubed (or shredded)

1

 

cup

 

sour cream

1 can condensed cream of mushroom soup

2.5

 

cups

 

crushed Ritz crackers

 

(about 2 rolls of crackers)

6T

 

butter

 

melted

1

 

Tablespoon

 

poppy seeds

2 cups cooked rice
INSTRUCTIONS
Preheat oven to 350 degrees
Layer rice on the bottom of a 9x13 casserole dish
Place a layer of cubed cooked chicken. You can either boil the chicken and then cube or shred or  cut in cubes and then saute. 

Stir together the condensed soup and sour cream, salt and pepper to taste.

Pour over the chicken and rice.

In a separate bowl, stir together the crushed crackers, poppy seeds and melted butter. Sprinkle over the top of the chicken mixture.
Bake for 20-30 minutes in the preheated oven, until the top of the casserole is browned and the sauce is bubbly.