Posted on
By Bekah Stelling
Comfort Food Recipe #4 - Protein packed delicious Energy Bites!
My brother asked for this recipe this week and it reminded me how great these are to have on hand! These are favorites around our house for long weekends, road trips and picnics. They will be great for a filling and somewhat healthy snack in between meals as we all sit around our homes trying not to snack all day long! 
I can't take the credit for discovering this recipe though as it came from one of my store managers, Jen.  So, thanks Jen for this family favorite and comforting snack during these trying times.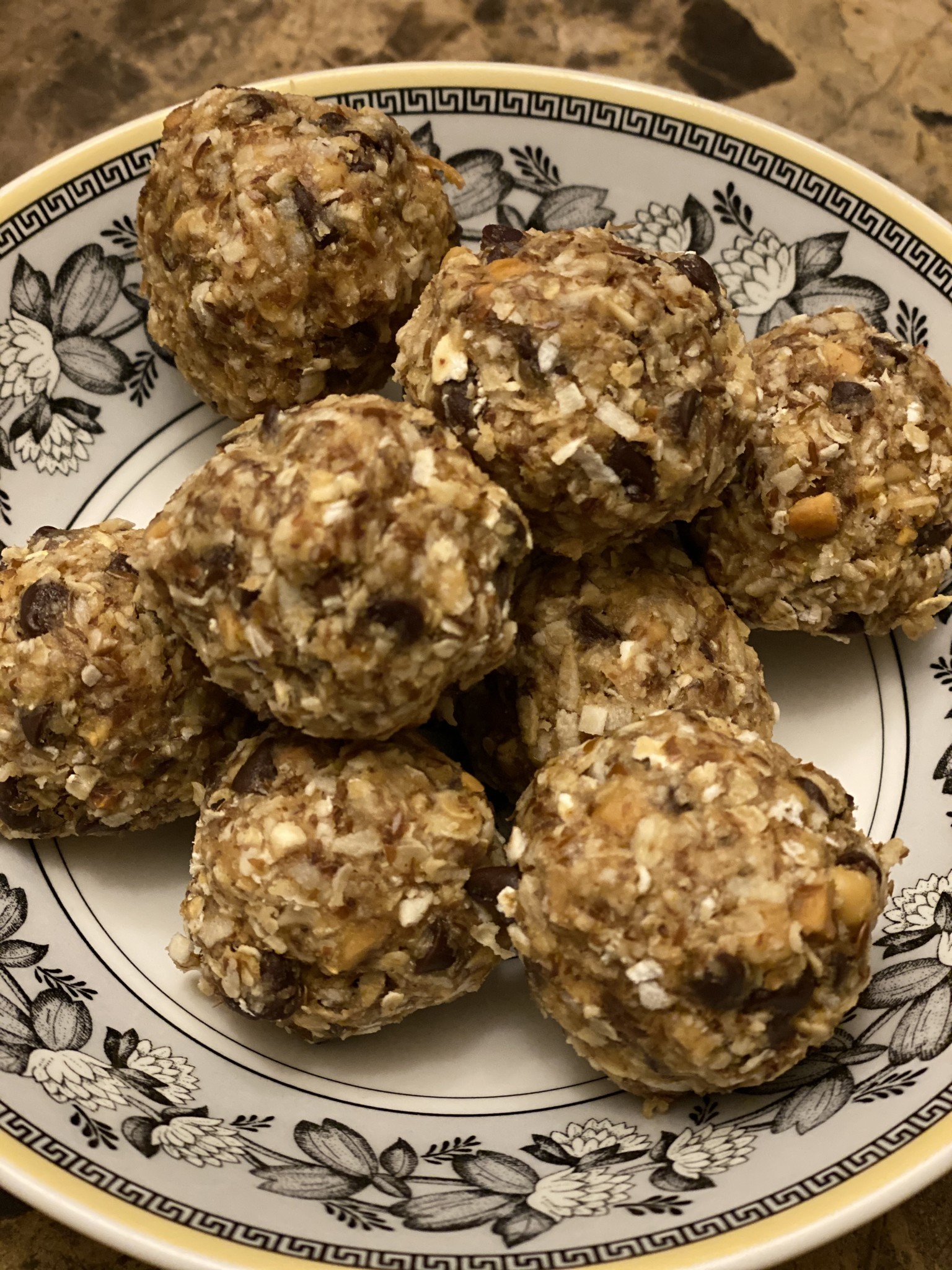 Energy Bites
1 Cup Old Fashioned Oats
( I usually use Bob's Red Mill Quick Cooking Oats, as we like the texture better than whole oats)
1 Cup Toasted Unsweetened Coconut Flakes ( Be careful toasting...they burn so easy!)
1/2 Cup Mini Chocolate Chips
1/2 Cup Peanut Butter ( We like the texture of chunky Peanut Butter better than smooth)
1/2 Cup Golden Ground Flax
1/3 Cup Honey
2 teaspoons vanilla
2 teaspoons water
*Stir together all ingredients, chill for at least 30 mins, using a small cookie scoop, scoop and roll into approximately 24 one inch balls.  Store in airtight container in fridge.  
Enjoy!