Posted on
By Bekah Stelling
I have an abundance of Rhubarb this year and this is one of my favorite ways to use it!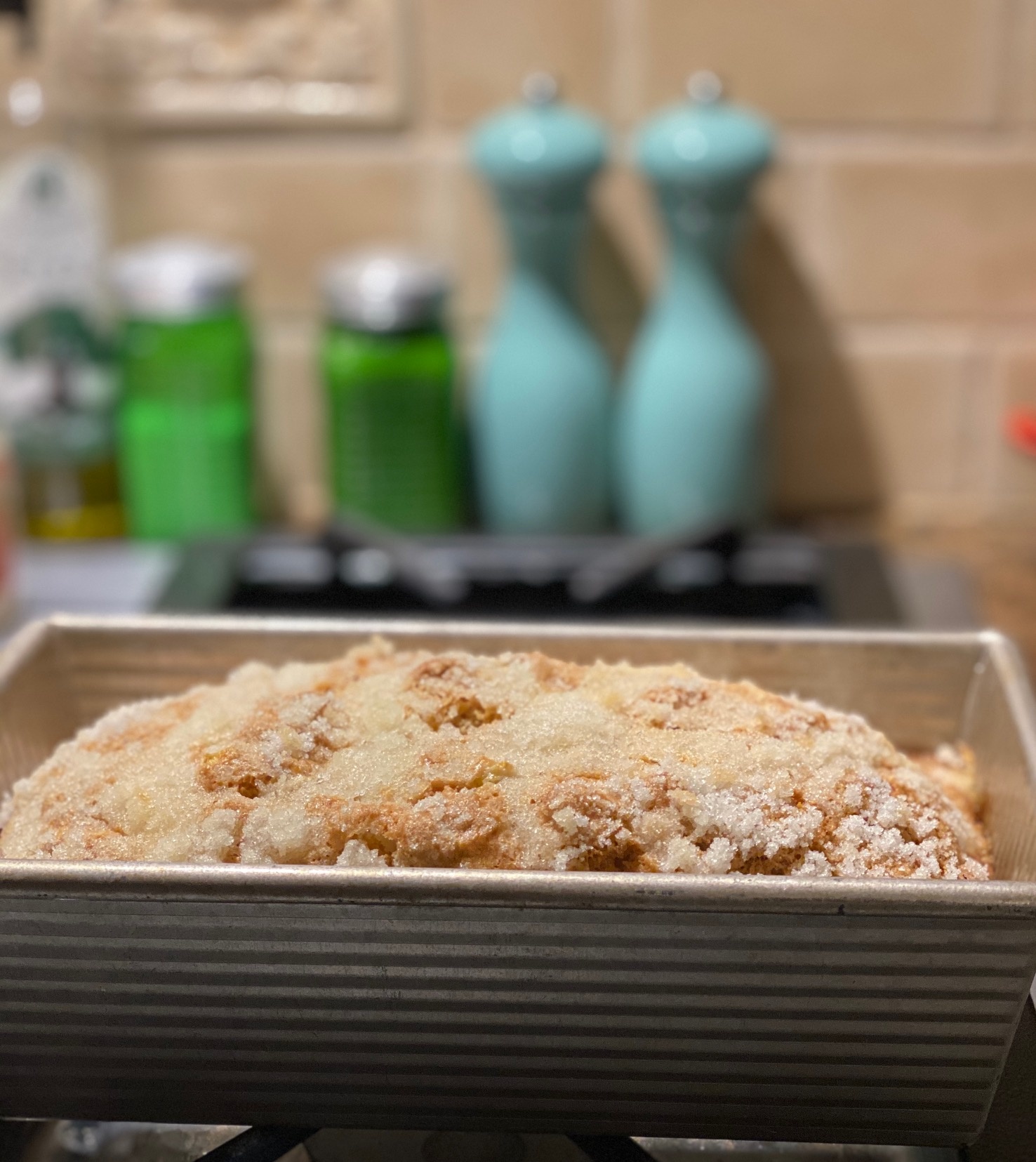 This recipe is just so yummy, but I am a sucker for a good crumble topping on just about anything! I have lots of rhubarb to use up this year, and this is where it usually goes! I also freeze my rhubarb so we can make this in the winter too.  Just be sure to drain off any excess liquid when you thaw the rhubarb out.  Hope you enjoy!
Rhubarb Bread
1 1/2 Cup Brown Sugar
2/3 Vegetable Oil
1 tsp Baking Soda
1 tsp Salt
1 tsp Vanilla
1 Cup Sour Cream
1 Egg
2 1/2 Cup Flour
1 1/2 Cup Diced Rhubarb
1/2 Cup Nuts (Optional)
Topping: Blend together
1/2 Cup sugar
1 tsp Soft Butter
Beat together brown sugar, oil and egg.  Add the vanilla and salt.  Mix together the baking soda into the sour cream, mixing well and then add to the first mixture. Add in the rhubarb, flour and nuts, if  you are using nuts.  Pour into 2 loaf pans.  Top with the butter/sugar crumble. Bake at 350 degrees for 1 hour.  Cool 10 mins and remove from pan.  This step can be messy with the crumble topping, but those sugary crumbs are sure worth it! Or, you could eat it like my family does...straight out of the loaf pan! We have always meant to try this recipe using a springform pan or one with a removeable bottom, but haven't ever gotten around to it!