Posted on
By Bekah Kate's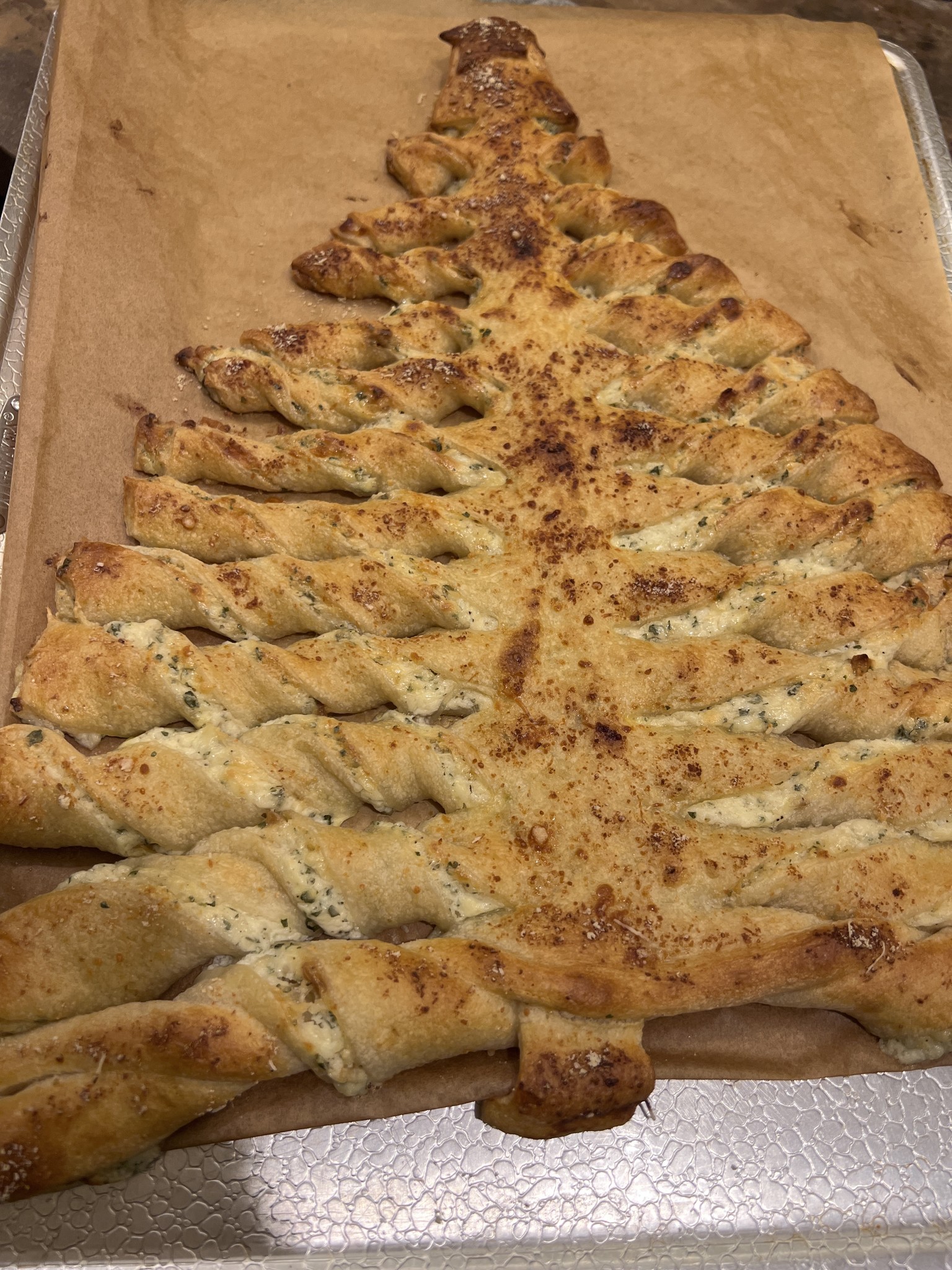 Lambs & Thyme Spinach Dip Pull-Apart Christmas Tree is the perfect impressive finger food or appetizer to serve at your holiday gathering.
Ingredients:
1 package Lambs & Thyme Spinach Dip prepared according to the package.
¼

 

cup

grated Parmesan cheese

½

 

cup

 mozzarella cheese,

 

shredded

2

 

sheets

 

pizza dough

1

 

large

 

egg,

 

beaten
Instructions:
Preheat oven to 350°F and line a large baking sheet with parchment paper. Set aside.

In a large mixing bowl, combine spinach dip prepared according to package. Add parmesan cheese and mozzarella cheese. Stir to combine. Set aside.

Place one sheet of pizza dough onto the lined baking sheet.

Spread the spinach mixture over the puff pastry cut in the shape of a large triangle (a tree).

Place the second sheet of dough over the spinach dip.

Cut the top sheet to match the outline of the bottom sheet. You can use the excess to make a star for the top or a trunk for the bottom.

Cut 1-inch slits on opposite sides of the tree, leaving about an inch in the center intact. This is the "trunk" of the tree.

Beginning at the base, twist the pastry, trying to get in at least two turns on the lower branches. Continue moving up the tree, twisting the same direction. At the top of the tree, you may only get a single twist in the top branches.

Brush the top pastry with the beaten egg and sprinkle more parmesan on top. 

Bake for 22-24 minutes, or until golden brown.

Best served immediately.