Posted on
By Bekah Stelling
We will be posting recipes that we hope will bring you and your families comfort during these tough times! I know that my household is turning to cooking and baking for comfort, so we are sharing what we enjoy with you! Stay safe and keep calm!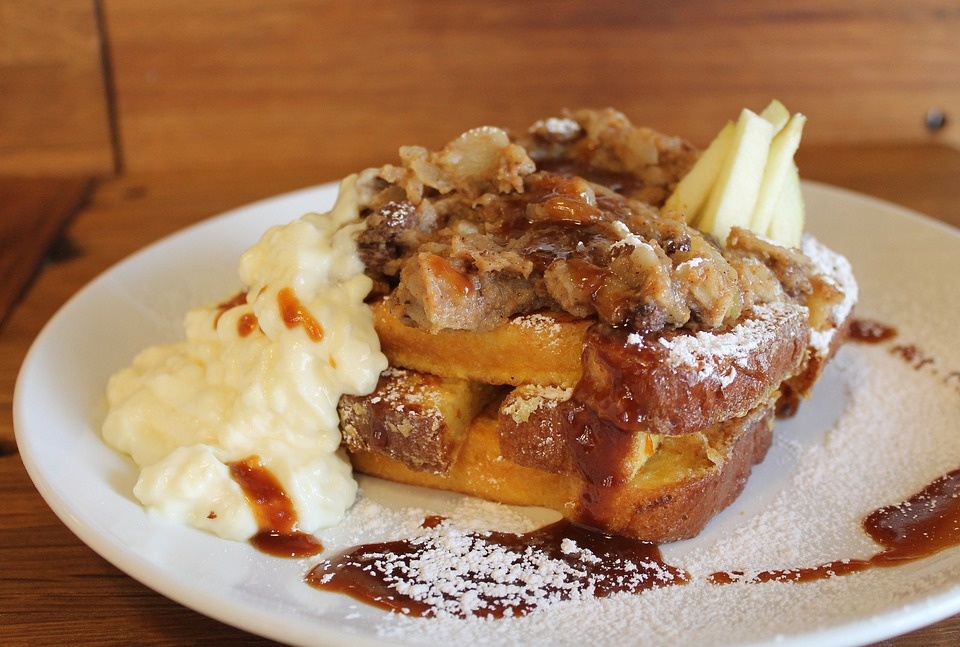 These recipes were from a class here almost ten years ago taught by Chef Susan Holding from the Little French Bakery.  They were delicious and we felt like making bread pudding was a great way to not waste any day old bread! It also seemed like an appropriate recipe to share today! Sorry, I didn't get it here earlier! 
Bread Pudding with Irish Whiskey Sauce
Ingredients
* 6 slices day-old bread
* 2 tablespoons butter, melted
* 1/2 cup raisins (optional)
* 4 eggs, beaten
* 2 cups milk
* 3/4 cup white sugar
* 1 teaspoon ground cinnamon
* 1 teaspoon vanilla extract
Directions
Preheat oven to 350 degrees F (175 degrees C).
Break bread into small pieces into an 8 inch square baking pan. Drizzle melted butter or margarine over bread. If desired, sprinkle with raisins.
In a medium mixing bowl, combine eggs, milk, sugar, cinnamon, and vanilla. Beat until well mixed. Pour over bread, and lightly push down with a fork until bread is covered and soaking up the egg mixture.
Bake in the preheated oven for 45 minutes, or until the top springs back when lightly tapped.
Irish Whiskey Sauce
Ingredients:
* 1 1/2 cups sugar
* 2/3 cup water
* 1/4 cup light butter
* 2 ounces 1/3-less-fat cream cheese (Neufchâtel) (about 1/4 cup)
* 1/4 cup Irish whiskey
* 1/4 cup 1% low-fat milk
Combine sugar and water in a small heavy saucepan over medium-high heat; cook until sugar dissolves, Cook until golden (do not stir). Remove from heat. Carefully add butter and cream cheese, stirring constantly with a whisk (mixture will be hot and bubble vigorously). Cool slightly, and stir in whiskey and milk.
Note: Substitute 1 tablespoon imitation rum extract and 3 tablespoons water for the Irish whiskey, if desired