Heritage Dinner Cooking Class at Bekah Kate's
Heritage Dinner
Chef Tom Wolowik, Culinary Instructor
Tuesday, Feb. 27th, 2018
Real Fondue
1 garlic clove, sliced in half

1 ½ c dry Riesling or Chenin Blanc

1 lb shredded gruyere, swiss or combination

½ t grated nutmeg

1 T cornstarch

2T cognac or kirsch
Toss cheese with cornstarch. Bring wine to a simmer with garlic. Mix in cheese and cognac until incorporated. Serve with cubes of crusty bread.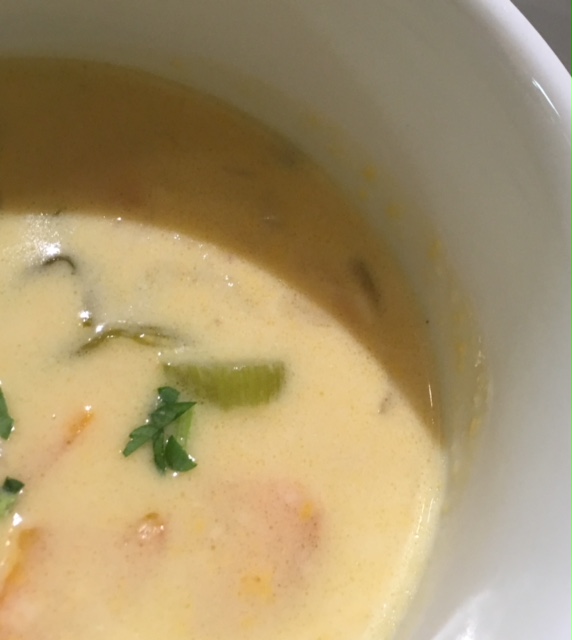 Stout Cheddar Soup
6 T Butter

1 large onion, diced

1 large carrot, diced

2 celery stalks, diced

1 t dry mustard

¼ cup flour

3 ½ cups chicken stock

½ cup stout

1 cup cream

2 cups grated medium cheddar
Sauté vegetable in butter until softened. Add flour and cook. Add stock and mustard, simmer until thickened. Add stout and cheddar and cook until incorporated.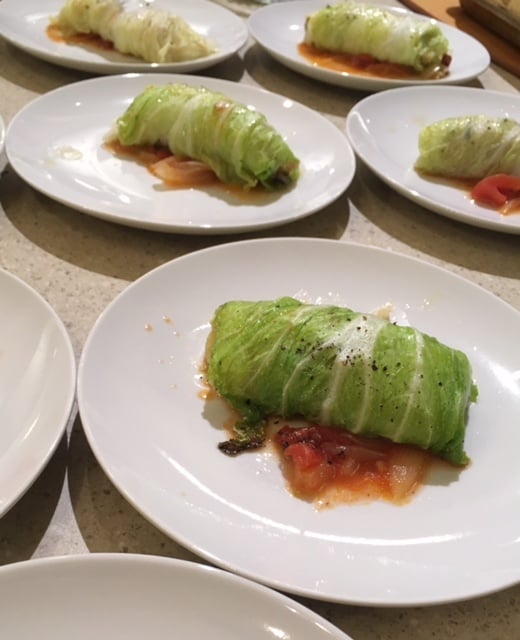 Golobki (Stuffed Cabbage Rolls)
½ head napa cabbage, blanched and shocked
Rice stuffing
2 cups rice, cooked

1 pkg mushrooms, diced and sautéed

1 carrot, diced and sautéed

1 onion, diced and sautéed

1 small pkg sun dried tomatoes, diced

1 celery stalk, diced and sautéed
Stuff blanched cabbage leaves with rice mixture. Steam or bake until hot.
Jagerschnitzel with Spätzle
Bread pork cutlets in flour egg wash and panko, pressing crumbs to adhere. Fry in ¼" oil until crispy.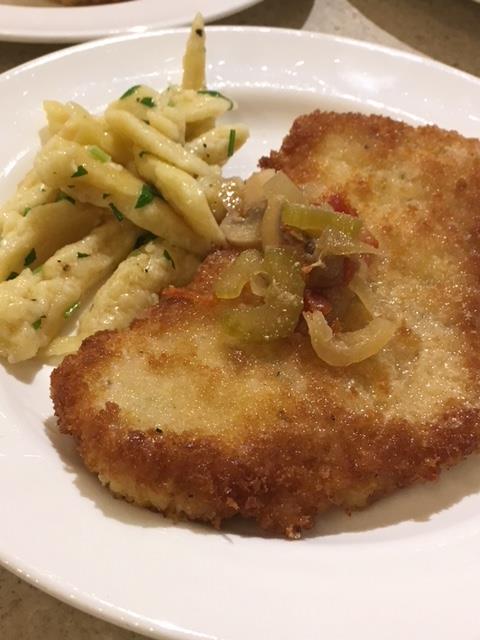 Spätzle Batter
1 ½ c flour

½ t baking powder

1 t salt

½ t grated nutmeg

2 large eggs

¼ c water

¼ c milk
Beat eggs and milk mixture. Add to flour and mix to a dough consistency. Push batter through a large strainer into simmering stock and cook until noodles float.
Reserve and brown in butter for service.