Recipes from Chef Tom Wolowik for a Risotto Cooking Class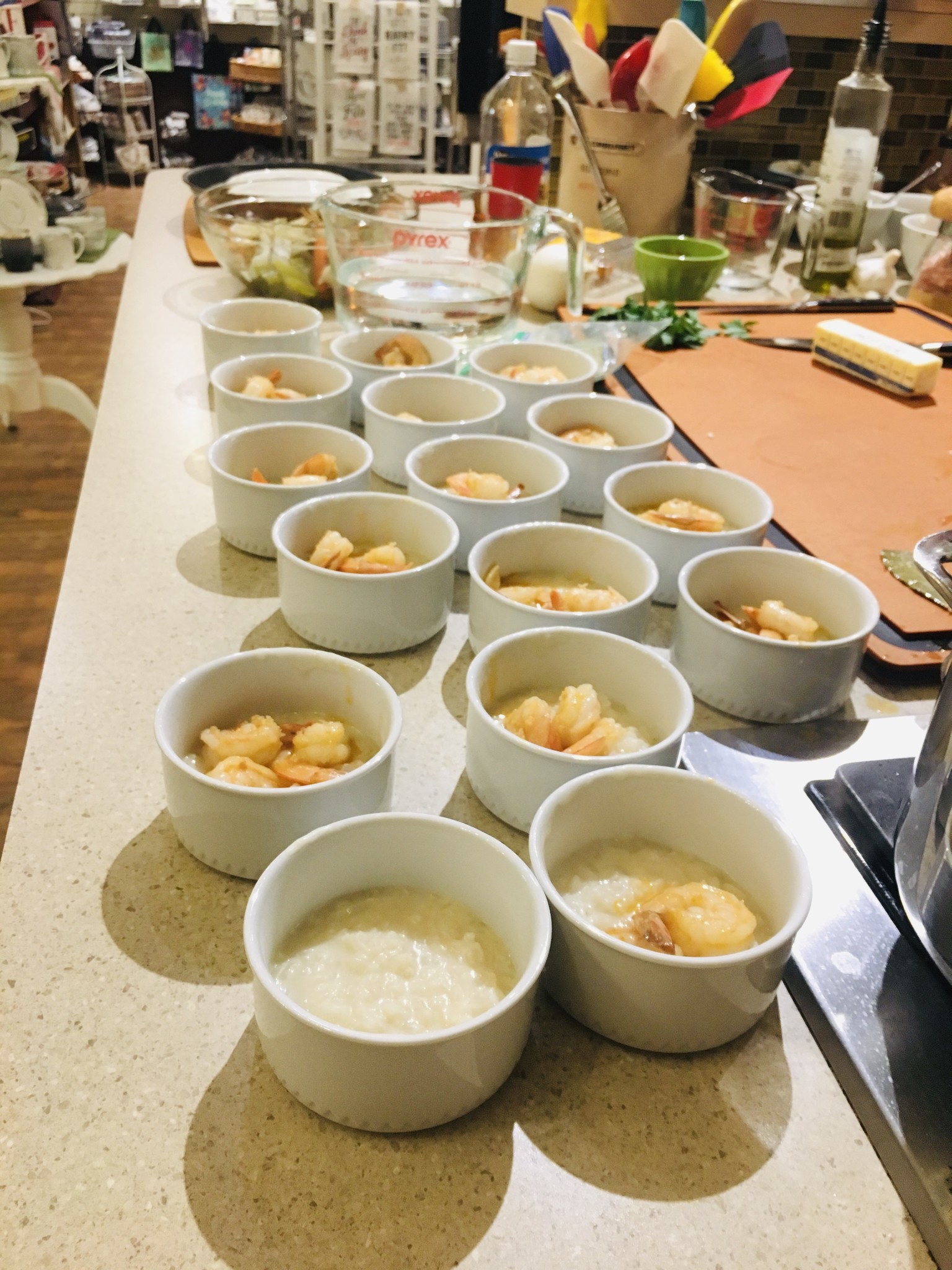 Risotto with Tom Wolowik
Risotto Master Recipe
· 1 large onion
· 2 cups Arborio rice
· 1 cup not too dry white wine
· 8-10 cups of hot stock or seasoned water
· ½ stick butter
· ¼ - ½ cup cream
Over medium heat, sauté onion in a little olive oil until translucent. Add rice and a large pinch of salt, stir. Deglaze the pan with white wine. Add hot stock, a ladle at a time. Stir to incorporate with a wooden spoon or heat resistant spatula. Once rice starts to soften, add ½ of the butter. Continue to add stock until rice is just tender. Finish with more butter and cream. Top with cheese or cooked garnish.
Note: May be made ahead of time. Cool on a baking sheet and refrigerate. Re-heat in a non-stick pan with a little stock or cream.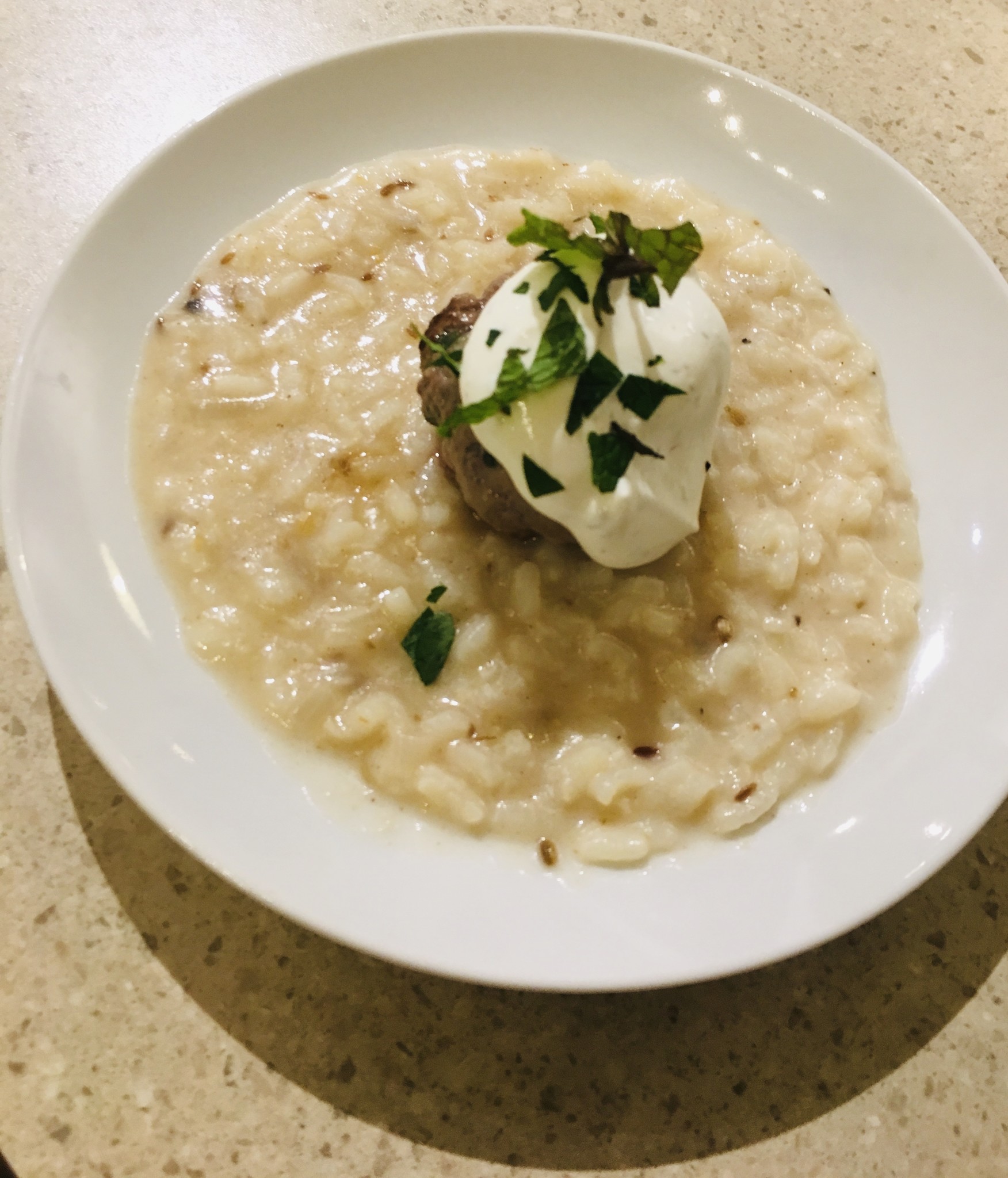 Mushroom Risotto
· 8-10 cups mushroom stock from base, plus vegetable or meat base.
· 1 oz dried mushrooms, rehydrated in 2 cups water
· ½ stick butter
· ¼-1/2 cup cream
· 2 packages mushrooms, sliced
Slice and sauté fresh mushrooms in a little oil, reserve. Simmer dried mushrooms until tender. Reserve liquid and add to hot mushroom stock. Finally, dice rehydrated mushrooms and add to hot stock.
Cook risotto according to master method. Finish with butter, cream and top with cooked mushrooms.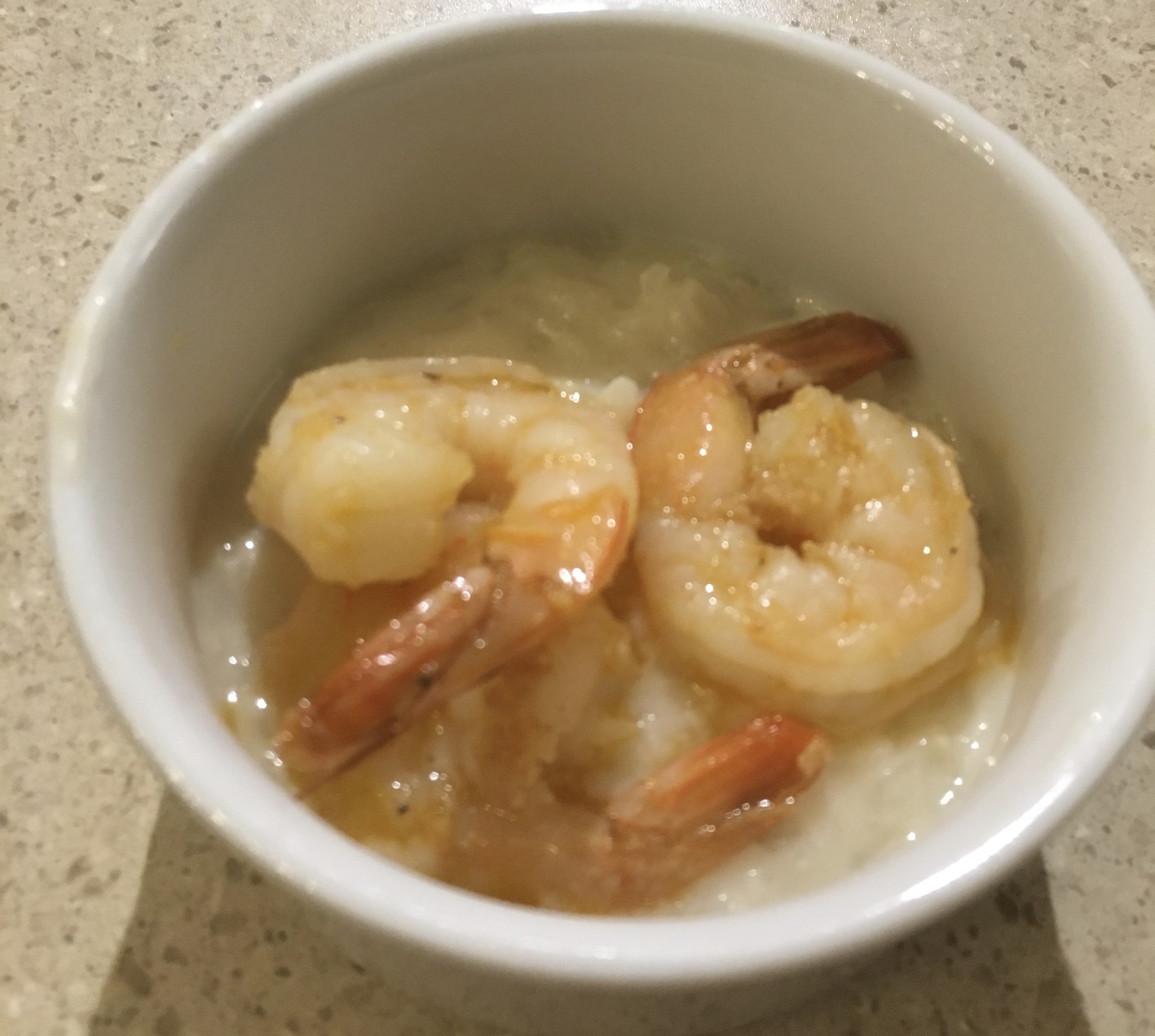 Seafood Risotto
Seafood cooking bath:
· 2 Tbsp diced garlic
· 1 Tbsp good Hungarian paprika
· 2 bay leaves
· ½ Tbsp olive oil
· 4 oz dry sherry
· Splash sherry vinegar
· ½ stick butter
· Shrimp and/or scallops
Prepare seafood bath-Sweat garlic in a little oil. Add paprika and bay leaves, stir. Add sherry and vinegar and reduce slightly until glossy. Add butter and set aside.
Cook seafood in bath until just done, reserve. Use flavorful butter mixture in risotto.
Braised Beef Over Classic Risotto
· 1 small chuck roast
· 1 onion, diced
· 1 carrot, chopped
· 1 celery stalk, chopped
· 1-2 bay leaves
· 2 cups beef stock and/or wine
Brown and braise beef at 285 degrees (covered) until beef is tender. May be made ahead of time. Reserve flavorful jus as a drizzle. Serve over classic risotto.